Festival 2011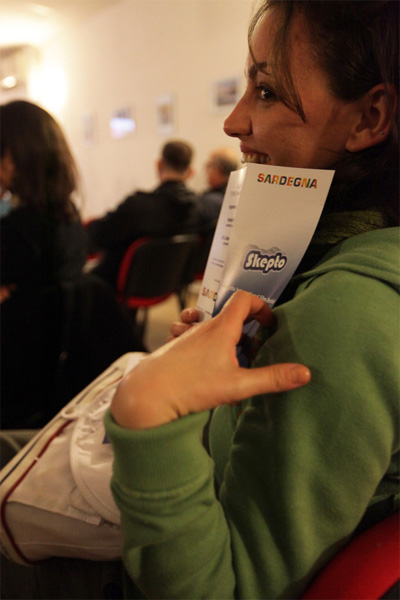 The second edition of Skepto International Film Festival took place in Cagliari on April 6th, 7th, 8th and 9th, at Hostel Marina and at the former Liceo Artistico of piazza Dettori; parallel screenings of a selection of the best short films were also organized in Madrid, Milan, Bologna, Rimini, Ravenna, Florence, Perugia and Naples.
This year we received as many as 213 short films from all over the world (Italy, Austria, Denmark, France, Finland, Germany, Greece, Ireland, Portugal, United Kingdom, Romania, Spain, Sweden, Switzerland, Ukraine, Cyprus, Egypt, Mozambique, Chile, Cuba, Mexico, Canada, USA, Singapore, Japan), with a wide range of genres, styles, themes and production budget.
No lack of prominent movies, that were already awarded prestigious prizes: the David di Donatello 2009 winner  (L'Arbitro), the David di Donatello 2011 winner and one of the finalists (Jody delle giostre and Io sono qui), the cartoon Urs that received the best animated short movie Oscar nomination.
All that allowed us to organize four days of free projections, during which a large audience could see more than 100 short films, selected by a jury composed of relevant connoisseurs.